Did you know that ONLY "37% of businesses and organizations employ AI. Nine out of ten leading businesses have investments in AI technologies, but less than 15% deploy AI capabilities in their workplace. The rise of AI will eliminate 85 million jobs and create 97 million new ones by 2025" Source: dataprot.net
That being said, recent data shows that more and more companies and small businesses are now starting to implement Sales & Marketing AUTOMATION to grow and scale their operations. But NOT all AI Automations are created equal - Smart Automation is based on consumer's behavior. It must be smart enough to learn about consumer's intent and be able to interact seamlessly with the "opportunity" at its OPTIMUM buying power indication.
Another important criteria when choosing to adopt a Sales & Marketing Automation System for your business is to ensure it's cognitive, easy to implement, customizable, upgradable, and Simple POSITIVE LOGIC based. Even better - an All-In-One Platform with integrated set of tools that have multiple functionality such as CRM, Workflow Automation, Pipeline Management, Triggers, Surveys, Sales Funnels, Forms, Webchat, Website hosting, Online Booking, Email, SMS, GMB, Text-to-Pay, Zippier Integration, Reputation Management, e-Com Capability, Content Management, Outlook Integration, Zoom Integration, Facebook and Google Ads Integration, LinkedIn Integration, Instagram Integration and so forth...
So what are the benefits of adopting an Automation Systems into your business?
Execution/Consistency: Automation has a HIGH execution rate. Once your sales and marketing automation is drafted and tested - you can execute the launch immediately.

Time & Cost Saving: Once your automation is implemented and turned ON - You would save hundreds of labor hours which will save you cost and create NEW opportunities that you never had the TIME to capture. "Opportunity Cost"

SCALE: Automation will help you scale your growth strategy, prospecting effort and expend your operation with minimum investment cost into your marketing effort.

Productivity: Allows your business to focus on Revenue Producing Activities (RPA) to position your Unique Selling Proposition (USP) with real time "speed-to-lead" direct to consumer prospecting NURTURE. (Eliminating Tedious & Repetitive Tasks)

Sustainable Growth Strategy: Automation is reliable and sustainable - you can count on its performance with a predictable forecasting model.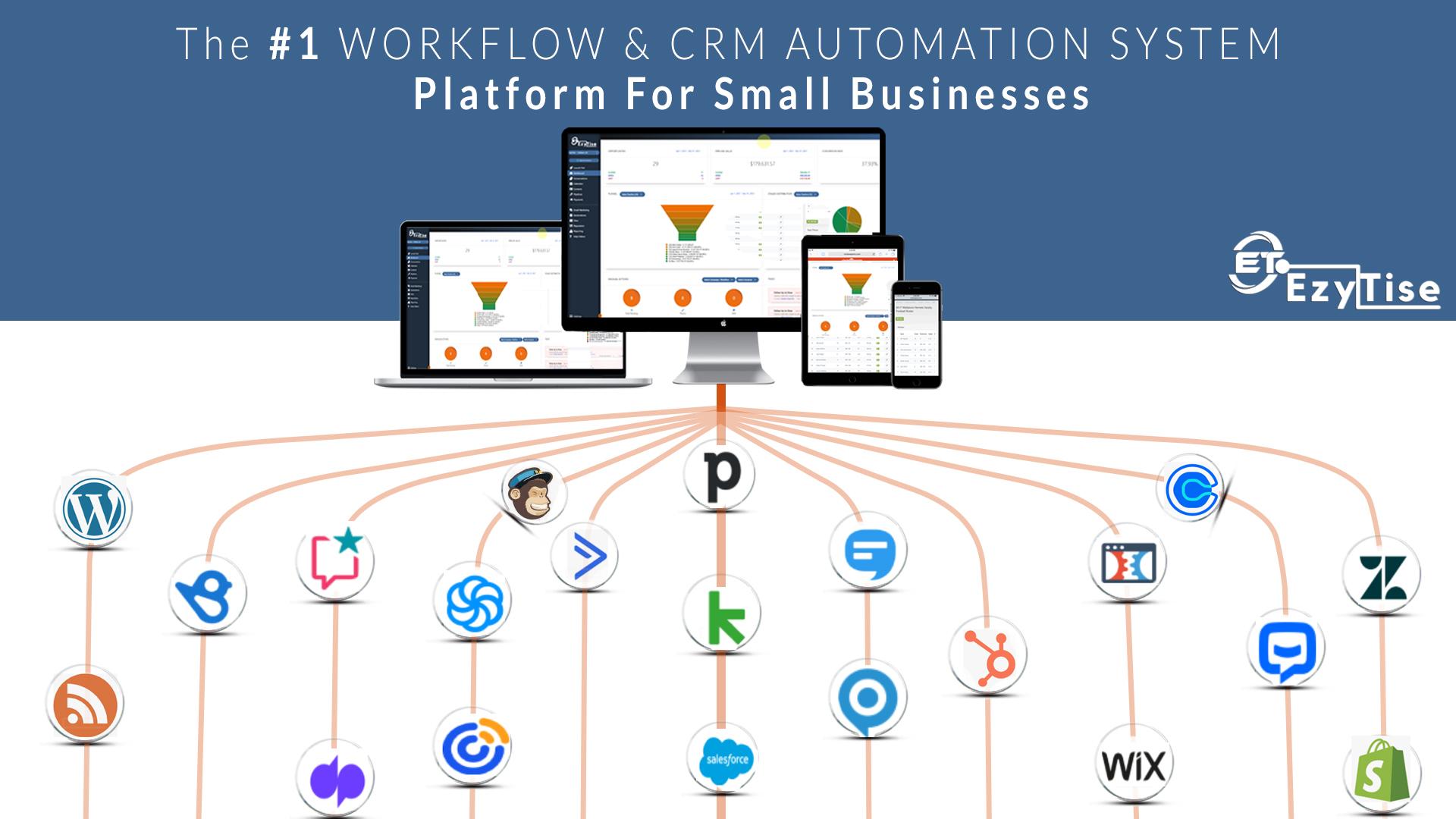 Automating tedious tasks of your sales process is a good business decision and a MUST do if you want your business and/or your organization to keep up with the HIGH consumer demand in communication and what it takes to NURTURE a lead now days before a sale is made. Your can FREE up so much time for your Sales Team and your Prospecting Effort becomes Disciplined and Consistent which will naturally increase your Close Rate.
EzyTise is a leading Intuitive Sales & Marketing Automation System for anyone looking to implement easy AI Technology to increase overall sales and profit. Also, it's much affordable for small and mid-size businesses to remain competitive.
For more information or if you have any questions please contact:
Patrick Zerarka - Founder & CEO of EzyTise
(480) 442-1468 or patrick@ezytise.com