The IMPORTANCE of understanding the anatomy of a prompt, so you can harness AI to generate the BEST outcome for your desired content.
Artificial Intelligence (AI) tools like Chat-GPT have revolutionized the way we communicate and receive information. Chat-GPT is a powerful language model trained to generate text based on prompts, making it an invaluable tool for content creation and copywriting. However, for Chat-GPT to deliver the best results, it is crucial to frame your prompts correctly. Asking the right question and providing the right prompt can make the difference between a lackluster response and an accurate, relevant, and insightful answer.
In this blog, we will discuss the importance of asking the right prompt when using Chat-GPT, and provide tips and best practices to help you maximize your results and get the best outcome possible.
To communicate effectively with AI tools like Chat-GPT:
Be clear and concise in your prompt, stating your question or request in a straightforward manner.

Use proper grammar and spelling to avoid confusion.

Provide context and additional information, if necessary, but keep it relevant to your request.

Avoid asking multiple questions in one prompt, instead ask one question at a time.

Be specific with what you want the AI to generate, such as a specific type of information, format or tone.

Give the AI time to respond and do not interrupt the AI while it is processing your request.

Evaluate the AI's response, and provide feedback, if necessary, to guide it towards the desired outcome.
By following these guidelines, you can increase the likelihood of getting the most desired content and the best outcome from your interaction with Chat-GPT.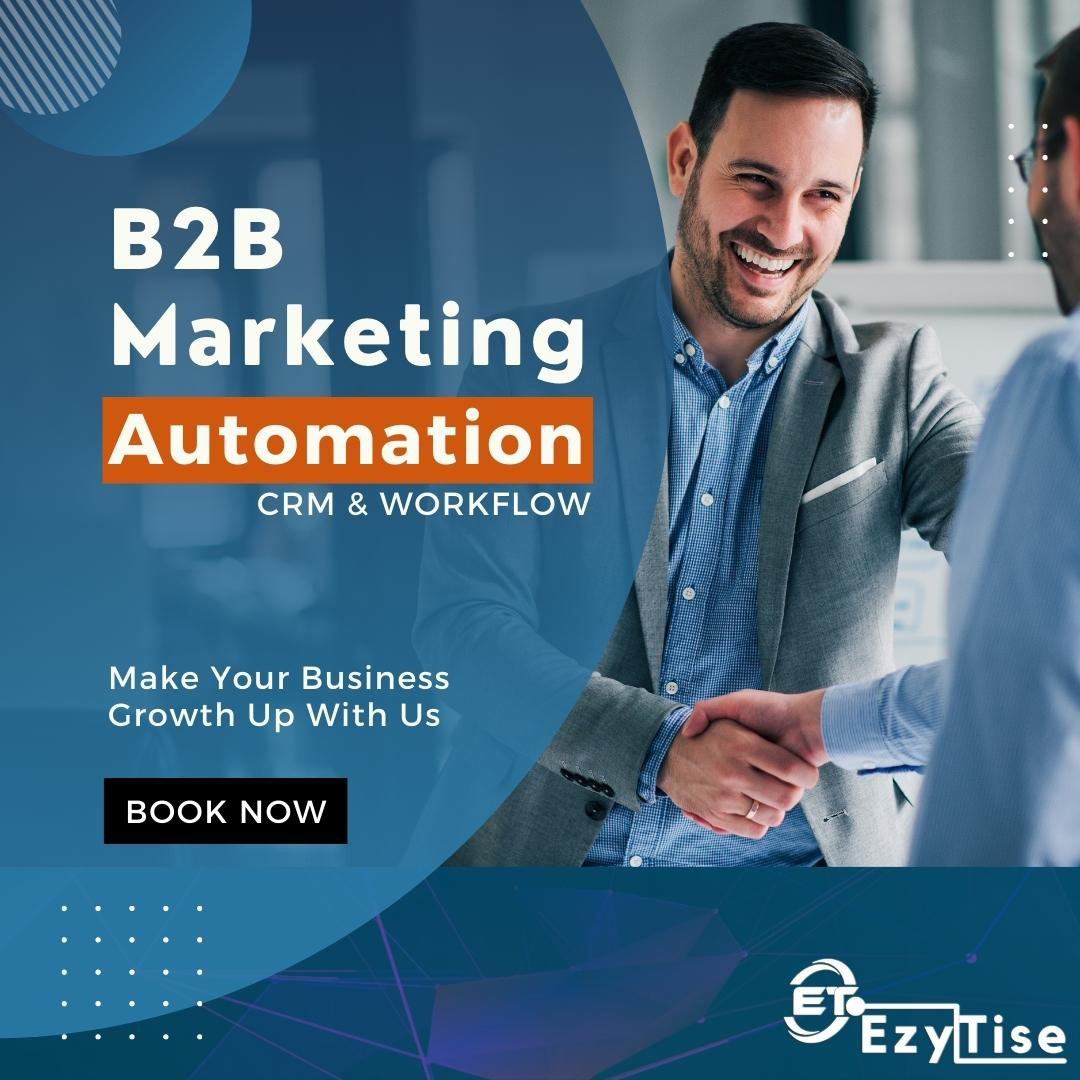 Here are some examples of good prompts for growing sales through workflow and CRM automation:
"What are the most effective workflow automation strategies for increasing sales?"

"How can CRM automation help me streamline my sales process and improve conversion rates?"

"What are some common obstacles to successful sales automation, and how can I overcome them?"

"Can you suggest some best practices for integrating workflow automation and CRM systems for optimal sales results?"

"How can I use data from my CRM to inform and optimize my sales workflow automation processes?"
Also, here are some best practices for integrating Workflow and CRM Systems like EzyTise:
Map out your current sales processes and identify areas where automation can improve efficiency and accuracy.

Choose a CRM and workflow automation platform that integrates well and has the necessary features to support your sales processes.

Set clear goals and KPIs for your sales automation efforts and track your progress regularly.

Ensure that all stakeholders are properly trained on the new systems and processes.

Continuously evaluate and optimize your sales automation processes to ensure they are effective and delivering desired results.

Regularly review and update your CRM data to ensure it is accurate and up-to-date.

Consider integrating relevant third-party tools and platforms to enhance the functionality of your CRM and workflow automation.

Establish clear communication channels and protocols for any manual interventions required in the automated processes.
By following these best practices, you can maximize the benefits of integrating workflow automation and CRM systems and achieve optimal sales results.
In conclusion, asking the right question and properly framing your prompt is crucial when communicating with an AI copywriting tool like Chat-GPT. A well-crafted prompt will help the AI understand your request and generate the most relevant and accurate content. On the other hand, a poorly crafted prompt can result in confusion, misinterpretation, and a subpar response. By following the best practices for communication outlined in this information, such as being clear, concise, and specific, providing relevant context, and avoiding multiple questions in one prompt, you can increase the likelihood of generating the desired content and achieving the best outcome from your interaction with Chat-GPT.